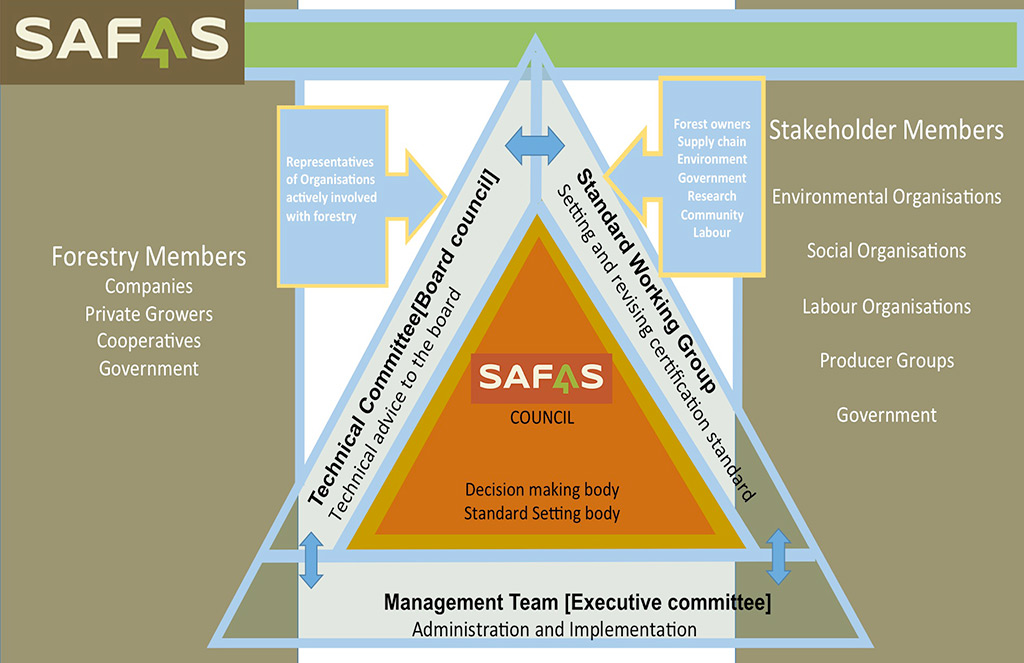 The SAFAS Council is the highest decision making body of SAFAS. The standard setting body is responsible for appointing and assuring the smooth running of the Standard Working Group. 
The Technical Committee comprises forestry associated organisations that provide advice to the SAFAS and Standard Working Group. 
The Standard Working Group has to have representation from the following organisations; 
Forest Owners,
Supply Chain,
Environmental,
Government,
Research,
Community
and Labour.
The Management Team or Executive Committee is responsible for the administration and management of the SAFAS system. It takes direction from the Council and may also be advised by the Technical Committee. 
The Management Team can assist the Standard Working Group with the running of the Standard Development process in terms of logistics, administration or communication support.